Meet the Board:
When you see us, please stop us and introduce yourself and let us know if you have any concerns that you would like to bring to the Association.

West Falmouth Village Association Officers:
Most photos courtesy of Peter Partridge

Dan Shearer has been a full-time resident of West Falmouth for 36 years and was a summer resident for 28 years before that. His wife is Debbie Shearer and his children are Douglas and Darcey. Dan has been a Town Meeting Member for 17 years and is active on many town committees, including, Town Meeting Rules Committee, Finance Committee, Solid Waste Committee, District of Critical Planning Concern Committee as well as others. Dan is very interested in keeping Falmouth an affordable and friendly Cape Cod town with good schools, beaches and harbors.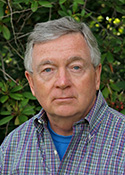 Tom Ford has been a frequent West Falmouth visitor for 30 years and a homeowner here for more than 15 years. Retired now after a career in human resources and law for insurance companies in Boston and Atlanta, Tom spends time gardening and traveling with his wife, Toshie.

Phil Nehro relocated to Falmouth in 2006. He spent his career in the financial industry. Over the past 35 years he has held positions as a Vice President with Salomon Brothers, Alliance Capital Management, and was a Managing Director with a privately held investment firm in New York City. Mr. Nehro is a Certified Financial Planner™, a member of the Financial Planning Association, and he is on the board of Voices of September 11th, New Canaan, CT, as well as the Thomas More Center, Webster, WI. He organized and continues to lead the Falmouth Newcomers Men's Walking Group.

Secretary: Elsa Heidorn Partan loves living in West Falmouth with her husband and their toddler. She is particularly interested in the revitalization of the West Falmouth Swift Playground and investigating better cell phone service in West Falmouth. She is a morning producer for 90.1 WCAI, the Cape and Islands NPR Station, and occasionally can be heard on-air. Previously, she worked as a reporter for the Mashpee Enterprise Newspaper and Wyoming Public Radio.
Board of Directors:



Tracy Hampton Birmingham lived in West Falmouth in the early 2000s, and moved back with her family in 2010 after 7 years in Chicago and Boston. She received her PhD in biochemistry, conducted cancer research, became a science reporter for WCAI, and then a staff writer for the news section of the Journal of the American Medical Association. She is now a freelance writer working from home, writing press releases and news articles for various medical societies and journals. She, her husband, and their two small children, are thrilled to be West Falmouth residents and excited to contribute to its well-being and growth.

Alden Cook has lived in Falmouth since 1959, and he and his wife have lived in West Falmouth for 46 years first on Hidden Village Road (1970) and then to Craggy Ridge, since 1984. They have four grown children (who all attended the West Falmouth pre-school in the basement of the West Falmouth library), and seven grandchildren. In 1959 Alden started going to sea for WHOI as a crew member on The Atlantis, until her retirement, then the Atlantis Two, then the Knorr; all as the radio operator, a position which no longer exists since satellite communications. Alden became a volunteer firefighter at the West Falmouth Fire station in 1973 and then joined the Falmouth Fire Department full-time in 1976, serving as a firefighter/paramedic for 31 years. Now semi-retired, he works as a paramedic for Cape Cod Ambulance which does inter-facility transports. "I see not a better place to ever live than West Falmouth, and am very interested in this village and it's future."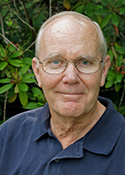 Oliver Egleston is an architect and life-long summer resident of West Falmouth. After retiring, he and his wife, Margaret, became full-time residents in 2011. He is on the boards of the West Falmouth Library, and the West Falmouth Boat Club, active with the Chapoquoit Yacht Club, and a member of the Commission for Independent Schools at the New England Association of Schools and Colleges. His interests include preserving the character of our Village and the quality of our beaches and harbor.

Gretchen Partridge
grew up in Summit, N.J. and Darien, CT., spending her early years reading, sailing, playing tennis and hours of sewing with her grandmother. Materials and needlework are her passions, and she continues to do crewel and quilting. Married to Peter since 1958, the couple immediately moved to Guam, M.I. where Peter served in U.S. Navy. Gretchen and Peter raised their three children in Wellesley and Sherborn MA. She worked at Andover-Newton Theological School as Assistant to the Buildings and Grounds Dept. along with being the Housing Director. In Sherborn, Gretchen volunteered at her church, holding many positions there, and also volunteered at WGBH. In her free time she devoted many hours volunteering at town & school libraries, and continues to avidly read 2 to 3 books a week! Since moving full time to the Cape (summers for 59 years) Gretchen has been active with the curling club, library, book group, church among other activities.

Anne Curi Preisig
moved to West Falmouth in the late 90s. She has her own business, Anne Preisig Personal Training, offering indoor cycling, personal training (at her house or yours), and run coaching for adults and kids. She is on the Steering Committee for Falmouth Aquatics, the non-profit organization that is working to bring a facility to the Upper Cape that will have multiple swimming pools as well as a health club, child watch, and rehab facilities. Prior to moving to Falmouth, Anne lived in Newton and worked as a lawyer. She loves exploring the trails and roads of Falmouth on her two feet and on her bike. Her husband, Jim, is a scientist with his own consulting business, jpAnalytics. She has two middle school children, Clara and Eric. She is excited to help build a sense of community with all parts of West Falmouth.

Mary Bunker Ryther is a current member of WFVA. She was born and raised in West Falmouth, is a trustee of the Bunker family property on Crocker Pond and owns a West Falmouth business called "Compost With Me, LLC." (She and her husband Jeff and sons Jackson and Stewart live in North Falmouth.) Previously, she worked for Hutker Architects as a designer for 15 years and volunteered in the Falmouth School sports for many years.

Milt Williamson After retiring as a Graphic Artist/Art Director in the paper board packaging industry Milt now devotes a passion in photographing his native Cape Cod. After Falmouth schools he earned a BFA from the Massachusetts College of Art in 1955. Following a stint as an artist in the U.S. Army he spent several decades working in the Boston area for a major corporation and freelancing in the graphic design field. He now resides in West Falmouth, his childhood village, with matriarchal family going back several generations. A member of numerous camera clubs and the Falmouth Artists Guild he exhibits and has received many awards from different venues around the Cape.