Meet the Board:
When you see us, please stop us and introduce yourself and let us know if you have any concerns that you would like to bring to the Association.

West Falmouth Village Association Officers:
Most photos courtesy of Peter Partridge



Mary Bunker Ryther is a current member of WFVA. She was born and raised in West Falmouth, is a trustee of the Bunker family property on Crocker Pond and owns a West Falmouth business called "Compost With Me, LLC." (She and her husband Jeff and sons Jackson and Stewart live in North Falmouth.) Previously, she worked for Hutker Architects as a designer for 15 years and volunteered in the Falmouth School sports for many years.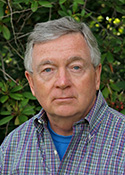 Tom Ford has been a frequent West Falmouth visitor for 30 years and a homeowner here for more than 15 years. Retired now after a career in human resources and law for insurance companies in Boston and Atlanta, Tom spends time gardening and traveling with his wife, Toshie.

Dan Shearer has been a full-time resident of West Falmouth for 36 years and was a summer resident for 28 years before that. His wife is Debbie Shearer and his children are Douglas and Darcey. Dan has been a Town Meeting Member for 17 years and is active on many town committees, including, Town Meeting Rules Committee, Finance Committee, Solid Waste Committee, District of Critical Planning Concern Committee as well as others. Dan is very interested in keeping Falmouth an affordable and friendly Cape Cod town with good schools, beaches and harbors.
Board of Directors:


Susan Challenger is a recent transplant to West Falmouth, having moved here in 2015, following many years of visiting and falling in love with the village. Previously she lived in the greater Boston area, spending over 30 years in the software industry in various marketing and strategy roles. Most recently she worked in higher education. Since moving to West Falmouth, she has taken up real estate, working for Sotheby's. Susan is interested in working with the board and members of the community to help to preserve the character of our unique village.

Alden Cook has lived in Falmouth since 1959, and he and his wife have lived in West Falmouth for 46 years first on Hidden Village Road (1970) and then to Craggy Ridge, since 1984. They have four grown children (who all attended the West Falmouth pre-school in the basement of the West Falmouth library), and seven grandchildren. In 1959 Alden started going to sea for WHOI as a crew member on The Atlantis, until her retirement, then the Atlantis Two, then the Knorr; all as the radio operator, a position which no longer exists since satellite communications. Alden became a volunteer firefighter at the West Falmouth Fire station in 1973 and then joined the Falmouth Fire Department full-time in 1976, serving as a firefighter/paramedic for 31 years. Now semi-retired, he works as a paramedic for Cape Cod Ambulance which does inter-facility transports. "I see not a better place to ever live than West Falmouth, and am very interested in this village and it's future."

Edmund ("Skip") Corcoran relocated to West Falmouth with his wife Terry in 2016. They resided in Whitman with family for over 40 years, while Skip was the Raytheon Company Global Business Services Director of Absence Management for 21 years prior to retirement in 2014. He currently serves on the U.S Department of Labor, Office of Disability Employment Policy's sponsored collaborative on Stay-at-work/Return-to-work initiative. He is past president of the Greater Boston chapter of the Disability Management Employer Coalition, as well as the employer representative on the Governor's Workers' Compensation Advisory Council in Massachusetts for 20 years, where he was past chair. An attorney admitted to practice in Massachusetts and US.1st Circuit District Court, he was admitted to the Supreme Court of the United States in April 2010. Skip and Terry enjoy travel especially with more recent river cruises, and they spend time in Naples FL as well. Skip hopes to contribute to sustaining the beauty and growth of West Falmouth.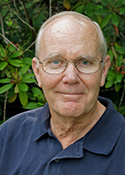 Oliver Egleston is an architect and life-long summer resident of West Falmouth. After retiring, he and his wife, Margaret, became full-time residents in 2011. He is on the boards of the West Falmouth Library, and the West Falmouth Boat Club, active with the Chapoquoit Yacht Club, and a member of the Commission for Independent Schools at the New England Association of Schools and Colleges. His interests include preserving the character of our Village and the quality of our beaches and harbor.

Jim Gray and his wife Mary moved to West Falmouth in 2015. After spending the majority of his career in corporate financial positions in mid-sized cities like Wichita, Kansas and Scottsdale, Arizona, Jim and Mary finished their professional careers in the village of Meriden, New Hampshire where Jim was the CFO/COO of Kimball Union Academy and Mary taught English. They chose to live in West Falmouth to continue with the village community life style and due to its closeness to Falmouth's vibrant town center. Jim is enjoying the local golf scene, gardening and travel holidays. Jim is interested in preserving the village community and enhancing village safety.

Anne Curi Preisig moved to West Falmouth in the late 90s. She has her own business, Anne Preisig Personal Training, offering indoor cycling, personal training (at her house or yours), and run coaching for adults and kids. She is on the Steering Committee for Falmouth Aquatics, the non-profit organization that is working to bring a facility to the Upper Cape that will have multiple swimming pools as well as a health club, child watch, and rehab facilities. Prior to moving to Falmouth, Anne lived in Newton and worked as a lawyer. She loves exploring the trails and roads of Falmouth on her two feet and on her bike. Her husband, Jim, is a scientist with his own consulting business, jpAnalytics. She has two middle school children, Clara and Eric. She is excited to help build a sense of community with all parts of West Falmouth.

Milt Williamson After retiring as a Graphic Artist/Art Director in the paper board packaging industry Milt now devotes a passion in photographing his native Cape Cod. After Falmouth schools he earned a BFA from the Massachusetts College of Art in 1955. Following a stint as an artist in the U.S. Army he spent several decades working in the Boston area for a major corporation and freelancing in the graphic design field. He now resides in West Falmouth, his childhood village, with matriarchal family going back several generations. A member of numerous camera clubs and the Falmouth Artists Guild he exhibits and has received many awards from different venues around the Cape.